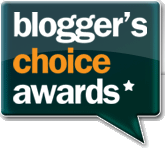 All ROmanian Crews – Graffiti Site is in the Blogger's Choice Awards.
If you like what we post / our graffiti pictures gallery go ahead and give us a vote on the Best Photography Blog or Best Blog of All Time without breaking the rules :)
There are many more votes to go guys.
So what's up with this contest ? Not only can you nominate your favorite blogs within a slew of unique categories but you can also vote and comment on others that have already been submitted. In turn, others can also vote and comment on the blogs you've nominated.
Votes will be displayed on the site in real-time, so you can see who's leading within each category at any moment!
The voting for Blogger's Choice Awards 2007 will end at 11:55pm on October 19. Winners in each respective category will be recognized at a one-of-a-kind awards ceremony on November 10, 2007, at PostieCon in Las Vegas, NV. After the ceremony, the results will be posted at BloggersChoiceAwards.com.